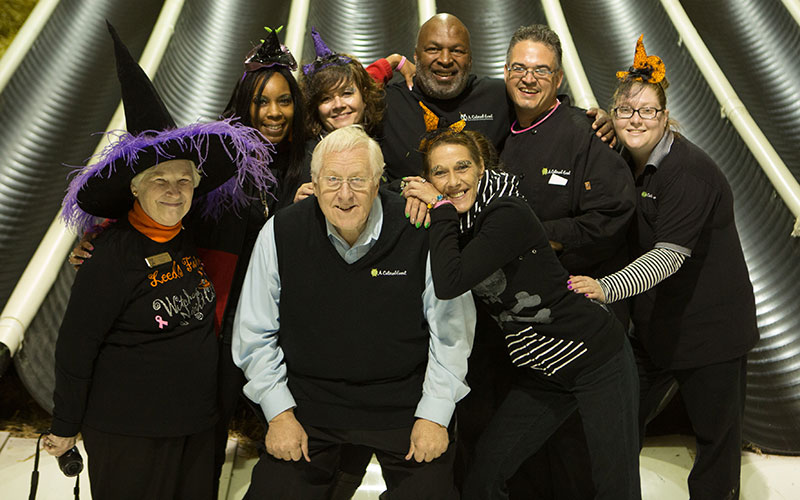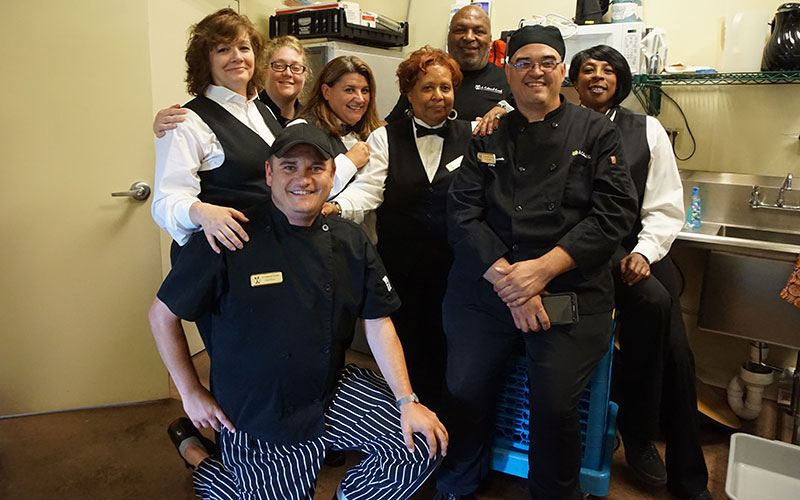 OUR STAFF
We provide quality quality service that exceeds your expectations.
Our staff consists of chefs, event consultants, professional wait staff as well as office personnel, drivers and kitchen help. Our team is committed to providing quality service that exceeds your expectations. Sit back and let A Catered Event show you what full-service catering really means!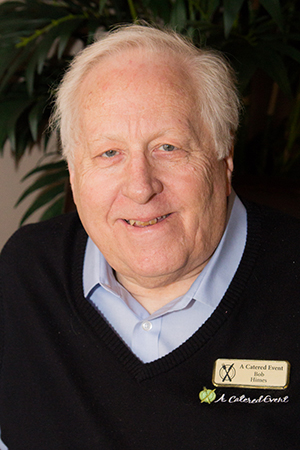 Robert L. Himes
President and CEO
While attending Franklin University, Bob worked for Albers Supermarkets becoming an Assistant Store Manager for several locations in Columbus. Later he worked for the Credit Bureau of Columbus before taking a job with the brand new Federated Discount Store, Gold Circle, on April 1, 1967. Starting out in their first store as a department manager, he worked up to being a buyer for the store chain. Desiring to be a business owner, he left this company and founded R. L. Himes & Associates, Inc. in March of 1977. Along with his professional career, Bob is a Lay Minister for the Methodist Church, was a volunteer fireman for 15 years, and past President and Chairman of the Board for the Central Ohio Restaurant Association. He sits on several boards and advisory committees for other organizations. Bob has stated that, "I am passionate about what I do while striving to make people happy. I want to know that the world is a better place because of the hospitality services and philanthropic community support that I have provided."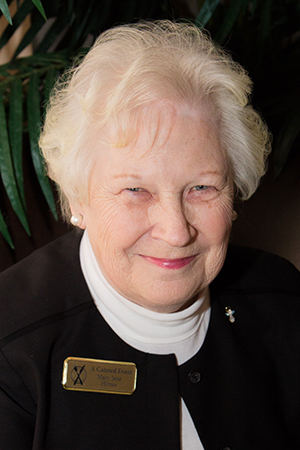 Mary Jane Himes
Event Coordinator
Mary Jane has worked in the catering business beside her husband, Bob, for the past 13 years as an Event Coordinator. A graduate of Ohio University, she is a school teacher with many years of experience educating children (mostly first & second graders) in the Columbus area. Presently, she is an in-school tutor at a school in Whitehall, working every morning with children in grades K-4 who need help with Reading and Math. At A Catered Event she works mostly with clients. She works at bridal show, meets with prospective clients, organizes the details for the events, creates marketing materials, prepares lists of equipment needed for the off-premise events, and is an on-site manager at many events. Mary Jane enjoys having the opportunity to serve our clients on their very special day. She wants to help them create memories that will last a lifetime.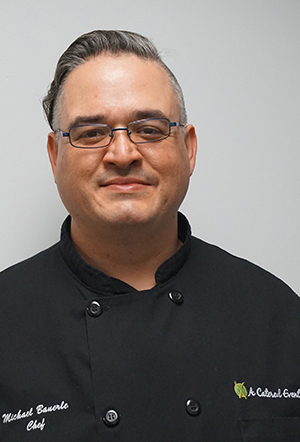 Chef Eric Bauerle
Chef 
Having received his education at Career Tech Education through C-Tec and Columbus State, Eric has had an extensive career in food service. He has worked as a Chef for several area Country Clubs and was Executive Chef at Grand Host East for five years. After teaching Culinary Arts for Career Tech Education at Tolles Career & Technical Center for twelve years, Eric joined A Catered Event. Chef Eric has been a vital piece of the catering success of A Catered Event for the past seven years. He says he got his inspiration and love for cooking from his dad and his grandmother, who was a great baker. He enjoys the cooking and presentation of all food. It makes him happy when everything fits together for the special event, and he sees the happiness the food has brought the clients.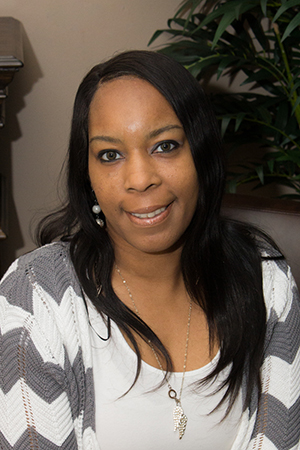 Shannan Hobbs
Office Manager
Shannan has been with A Catered Event for the past 10 years. She manages the front office along with the school lunch program. Shannan graduated from Columbus State with a degree in Business Office Administration. She has formed many great working relationships with clients and makes sure to lend a listening ear when needed. The true passion behind her career is to assist each customer with solving any problem that they may have to ensure complete satisfaction.
Cecelia Sims
HR Manager
Cecelia has been with A Catered Event since October, 2015. She oversees recruitment and hiring, managing payroll, develop and maintain personnel policy, and is the point of contact for employee relations. Cecelia has had much experience in past employment opportunities such as a senior manager position with Ameritech, Director of Transportation for National Church Residences, and Human Resources coordinator for Adult Day Care Centers. Much of her career has been spent in customer service. Cecelia appreciates the opportunity to have employees as her primary customers at A Catered Event.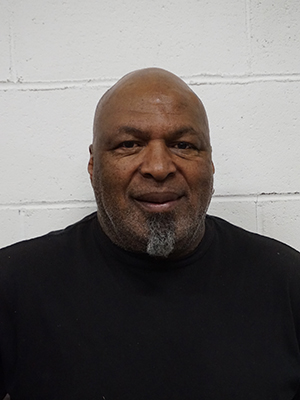 David Mahoney
Delivery and Equipment Specialist 
David is the consummate "jack of all trades." He has been a dependable team member at A Catered Event for the past five years. During that time he has worn many hats and done many different jobs. He loads & delivers equipment for our off-premise events, works at those events as the Back of the House Manager, sometimes serves meals for our school lunch program, and helps keep the warehouse organized. David says he enjoys seeing people eating, smiling & happy (especially the children). He thinks that "a woman's laughter is second only to children's laughter." When children are happy, he is happy!
CONTACT US
Let us make your next event… A Catered Event